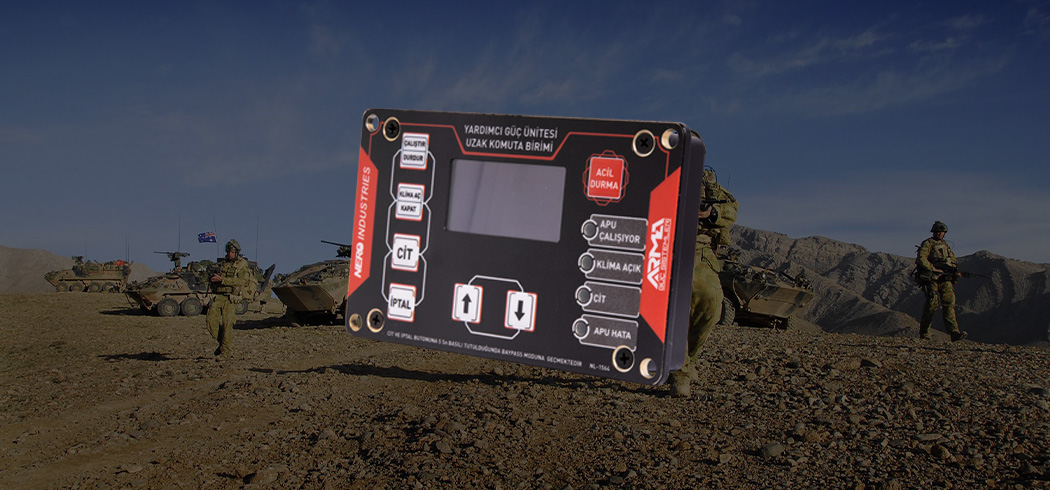 It is used to remote control APU.

Being located by vehicle driver, it enables to reach all the data on APU with the information screen on it.

Control unit enables to activate-cancel APU system, to activate-cancel air conditioning system.

It is designed as per IP67 Standards. It is conformant to MIL-STD-810G and MIL-STD461E/F standards.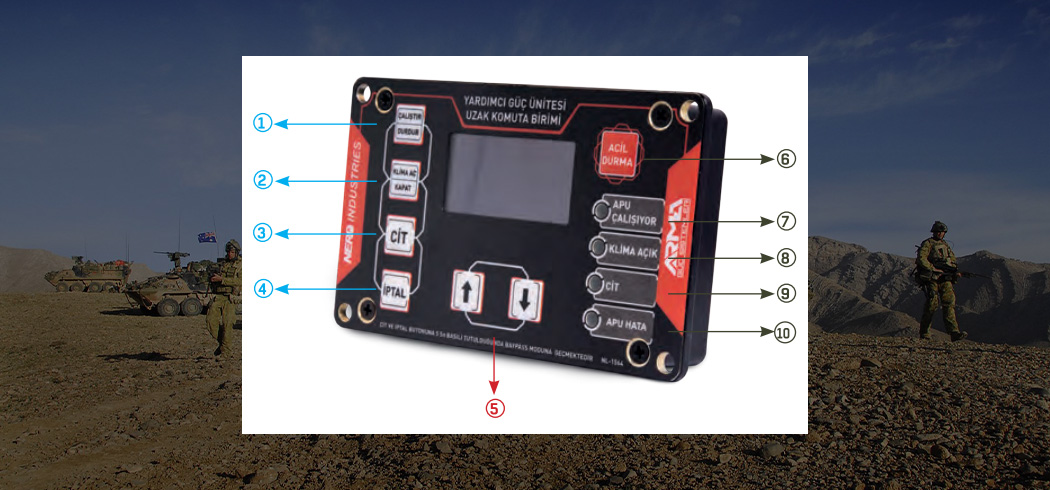 1. ON / OFF: APU on / off button.
2. AIR CONDITIONING ON/OFF
3. CIT: CIT test is performed when the relevant button is pressed.
4. CANCEL: Pressing the BIT button for 5 seconds will cancel this operation.
5. UP DIRECT MENU BUTTON-DOWN MENU BUTTON
7. APU ON: LED indicators for states
9. CIT : CIT led turns red when the test fails
10. FAULT : LED turns off when cancel button is pressed.

DIMENSIONS (L x W x H)
45 x 155 x 85 ±5 mm


COMMUNICATION PROTOCOL
CANBUS J1939

Discover our most popular auxiliary power units
Join

more

than

100

satisfied

clients
Speak to us about your project