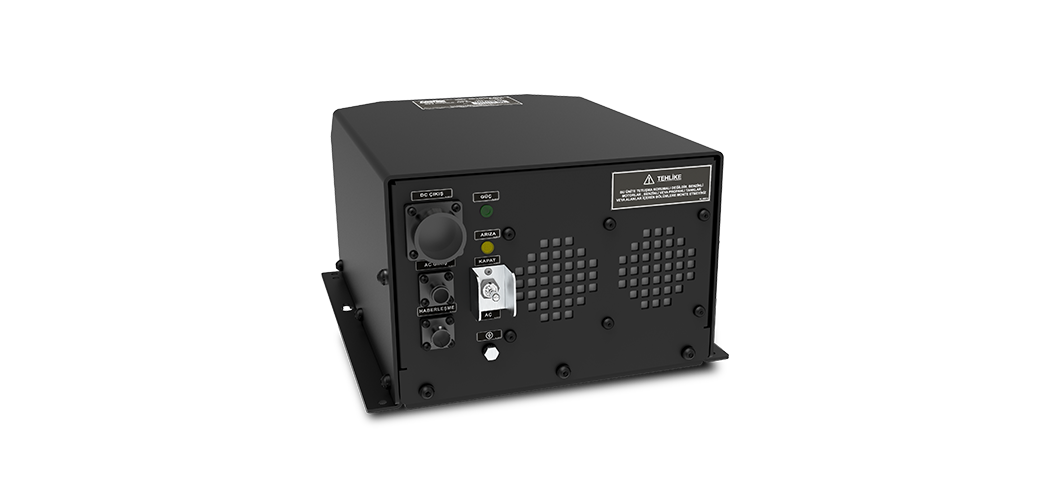 It gives aural and visual warning in case of high current, short circuit, battery charging errors and redresser error.

Redresser automatically stops when the engine operates.

Redresser wire is portable and it has a minimum length of 5 meters.

It has features of automatically adjusting charge current according to battery heat by battery heat measurement feature and stopping the operation whenever necessary, automatically switching off at the end of charging.

It provides 80 Ampers independent from vehicle engine on DC source mode.

It simultaneously charges all the batteries on the vehicle with 5-7 Amper on battery charge mode.

INPUT VOLTAGE VALUES
90-264V

INPUT CURRENT VALUES
16A MAX


MAX OUTPUT CURRENT VALUE
100A MAX.

NUMBER OF ISOLATED OUTPUTS
3 PIECES

OPERATING TEMPERATURE
-20 + 70 °C


DYE AND COATING
IT CAN BE DYED AND COATED ACCORDING TO CUSTOMER'S CHOICE
Discover our most popular ac/dc converter
Join

more

than

100

satisfied

clients
Speak to us about your project